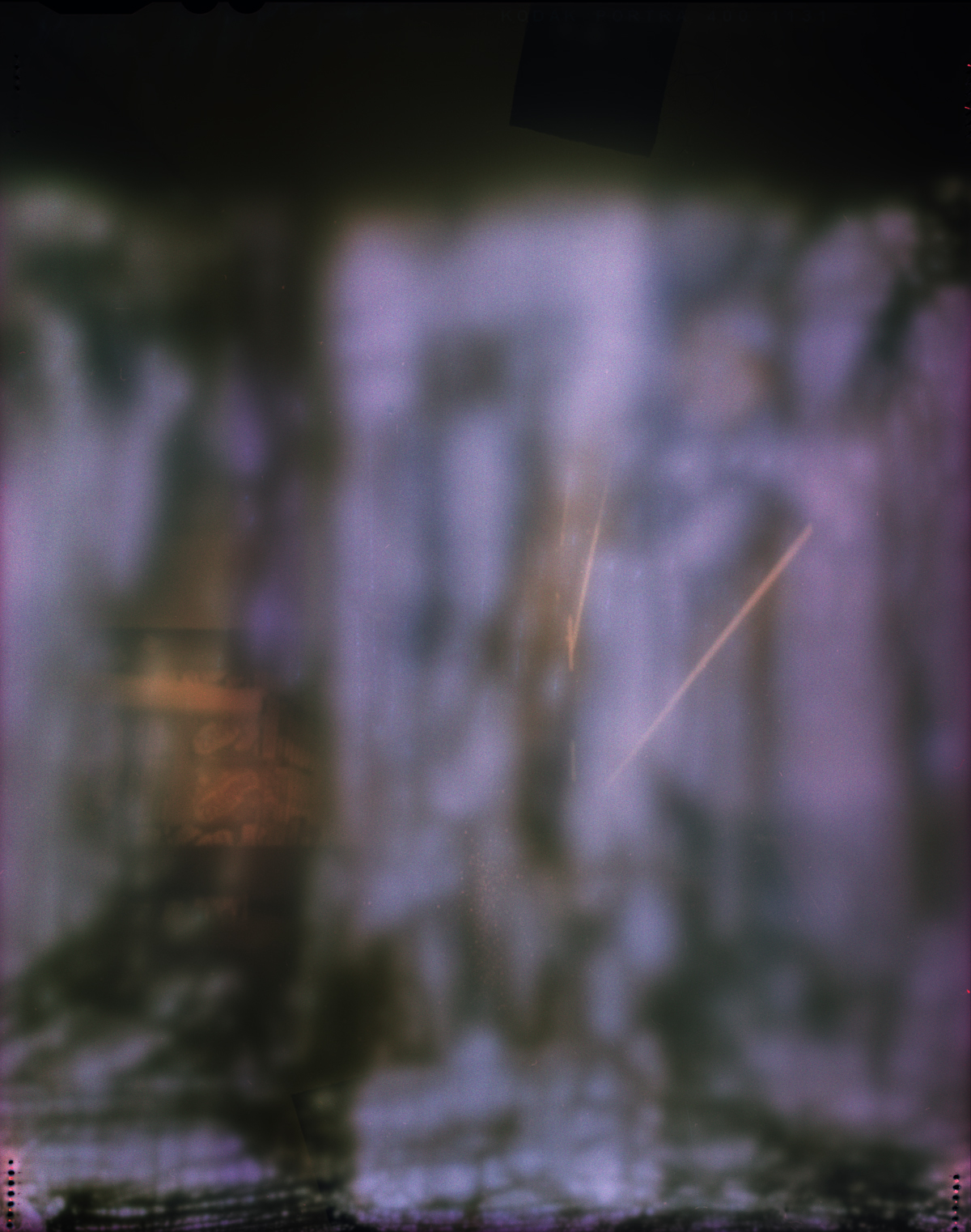 selected pinhole exposures from December - February, 2020

from left to right

31-12-19 Tesco, Seven Sisters, 2 nights
03-01-20 Sainsbury's, Stamford Hill, 2 nights
06-01-20 Lidl, Tottenham, overnight
10-02-20 TkMaxx, Tottenham, overnight
15-02-20 M&S, Dalston, 6 hours
15-02-20 Sainsbury's, Dalston, 6 hours

selected pinhole exposures from February - March, 2020

from left to right

09-02-20 Morrisons, Stamford Hill, overnight
22-02-20 Waitrose, Clerkernwell, 6 hours
08-03-20 Asda, Stamford Hill, 6 hours
07-03-20 Sainsbury's, New Cross Gate, 7 hours
12-03-20 Asda, Bruce Grove, overnight
19-03-20 Morrisons, Stamford Hill, 6 hours
selected pinhole exposures March 2020

from left to right

15-03-20 Sainsbury's, Farringdon, 5 hours
17-03-20 Iceland, New Cross Gate, 7 hours
16-03-20 Sainsbury's, Chancery Lane, 5 hours
18-03-20 Tesco, Seven Sisters, overnight
20-03-20 Tesco, Enfield, 4 hours
20-03-20 Tesco, Enfield, 4 hours


Selected and used cameras from Shelflifes exposures, 2020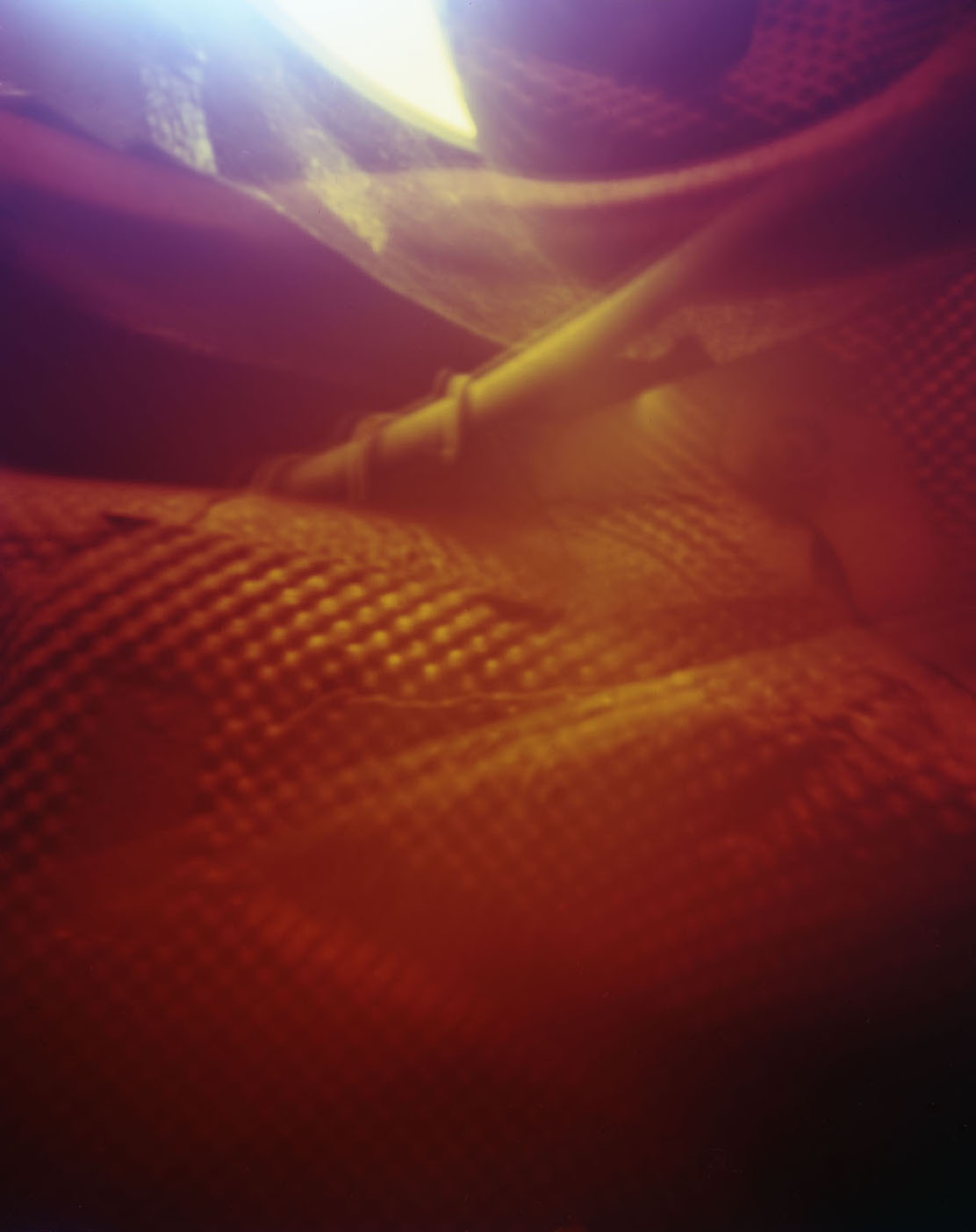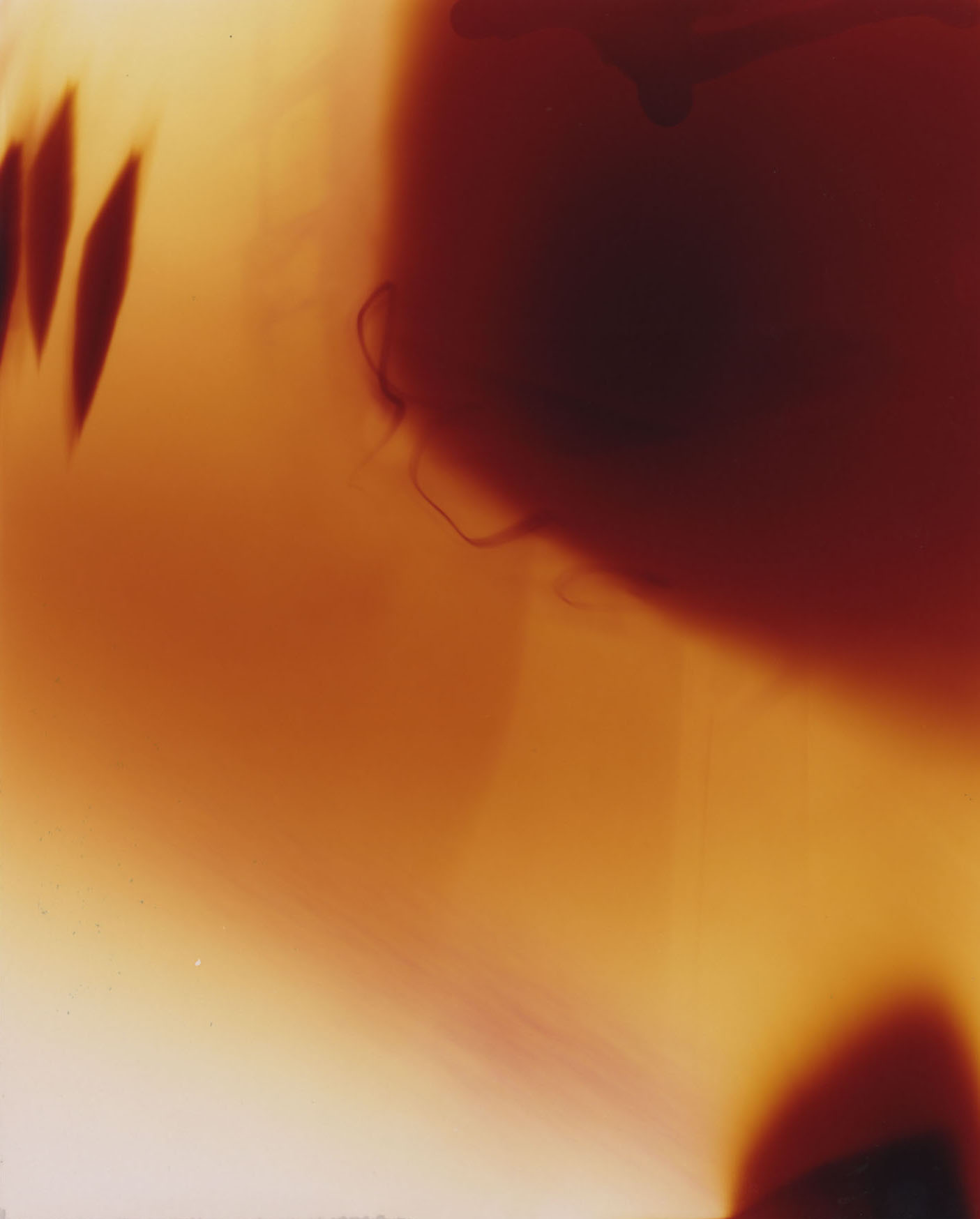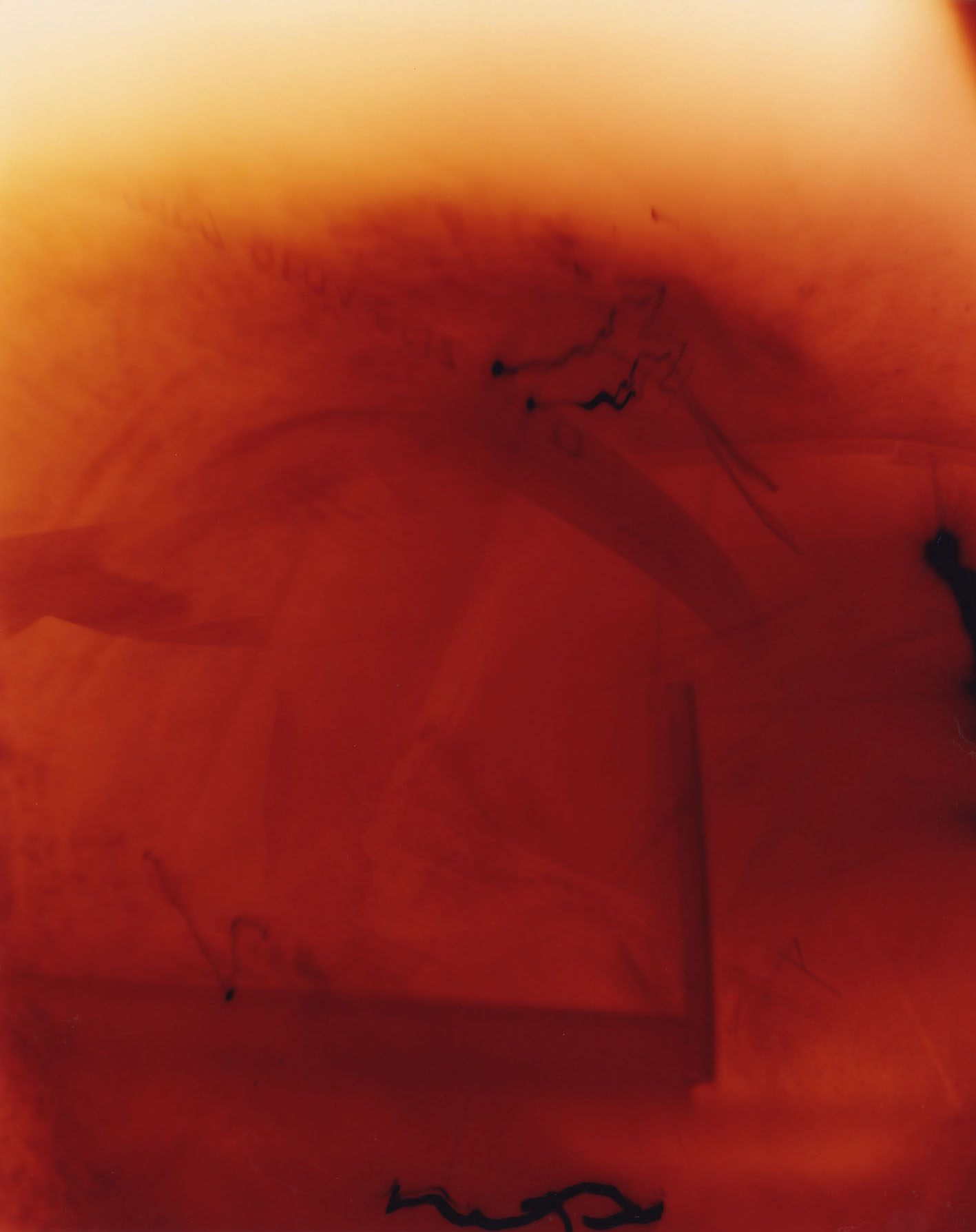 Undercover

Using shoeboxes rescued from trash or appropriated secondhand, pinhole cameras
were made over a 6-month period and placed underneath parked cars
temporarily to expose their unseen body parts. Various photographic paper, film
types and exposure times were experimented with to trace each boxes encounter,
vulnerably scarring and recording the photographic material.

While some of the photographs were taken locally and with neighbours' permission,
diary entries reveal the risks taken in sneaking these re-fashioned cameras – oblivious
and suspicious to the potential car owner– underneath vehicles that are the private
belongings of others, and with the intensity with what could happen if caught.

Appearing medical in its gaze and forensic in its surveillance, Undercover
subverts several binaries at once. Keeping suspended the gap between human and
machine, private and public, street and home, hidden and seen; identification with
neither and both of these supposed binaries occur in this urban underworld.

written by artist and writer Benjamin Carey, 2018


Undercover book: https://katrinastamatopoulos.net/Books

Diary samples: https://files.cargocollective.com/321198/Diary-samples.pdf








Installation view, Tottenham, London, 20
unique c-type C41 & black and white photographs, ground sealant
Trapped in a valve, 2018
sound installation, Deptford
exhaust pipe, speaker,mini ipod










Preying for Modesty


Collaborating with people who conduct, or who have captured a slaughter on camera, this project connects with rituals and historical practices of feeding on flesh. These part abstract/ documentary videos consider wider food production systems and the ethics of both eating and being animal.

'Outside Eden, eating means also killing, directly or indirectly, and killing well is an obligation akin to eating well. This applies to a vegan as much as a human carnivore. The devil is, as usual, in the details.'

- Donna Harraway










Preying for Modesty, 2020
Part IV shot by Chris Panagiotaros in Capertee, Australia




Preying for Modesty, 2020
Part III shot by Libby Gresham in Wattle Ponds, Australia




Preying for Modesty, 2020
Part II shot by Jessica Fewkes in Bugiri, Uganda


Preying for Modesty, 2020
Part I shot by George Stamatopoulos in Dungog, Australia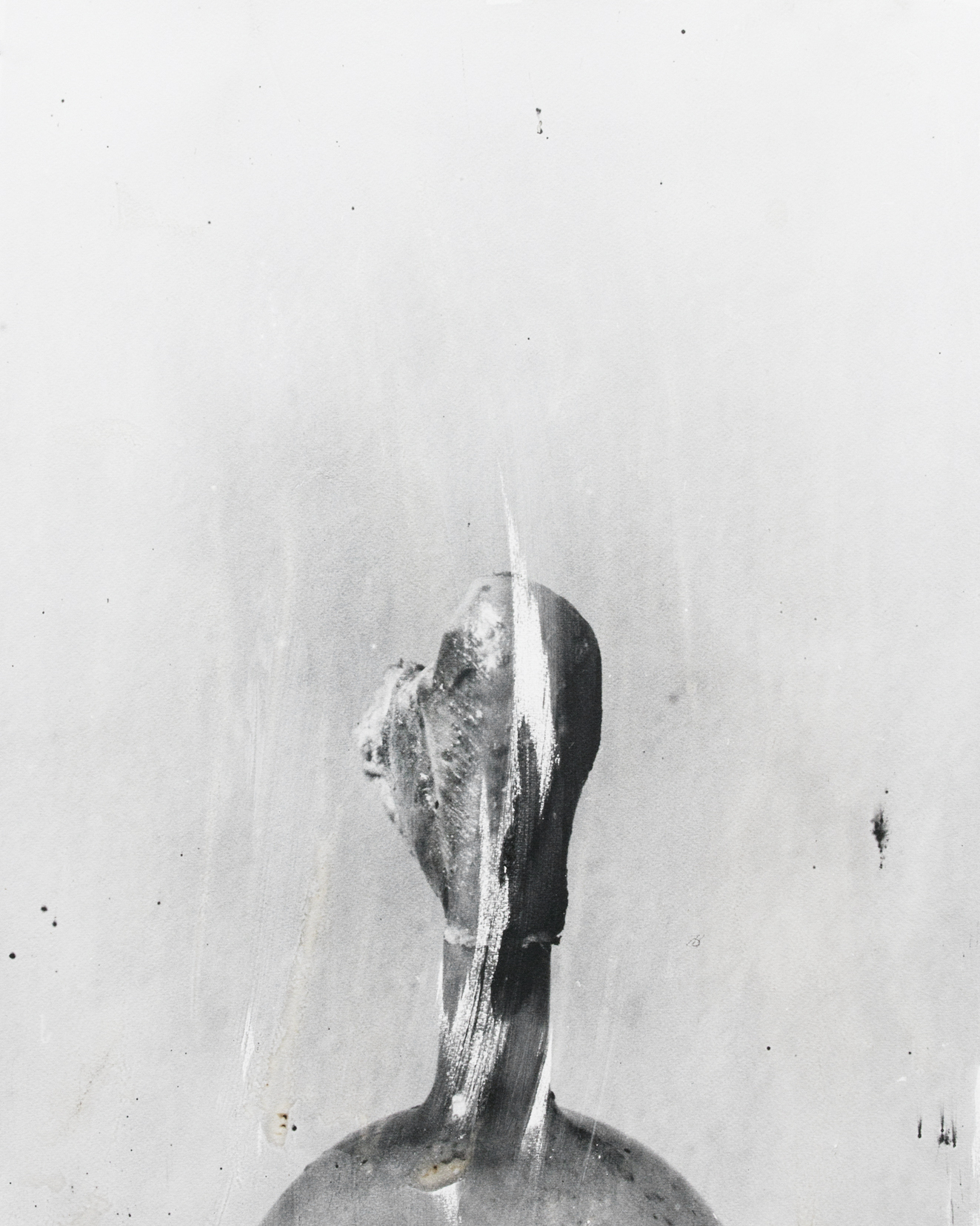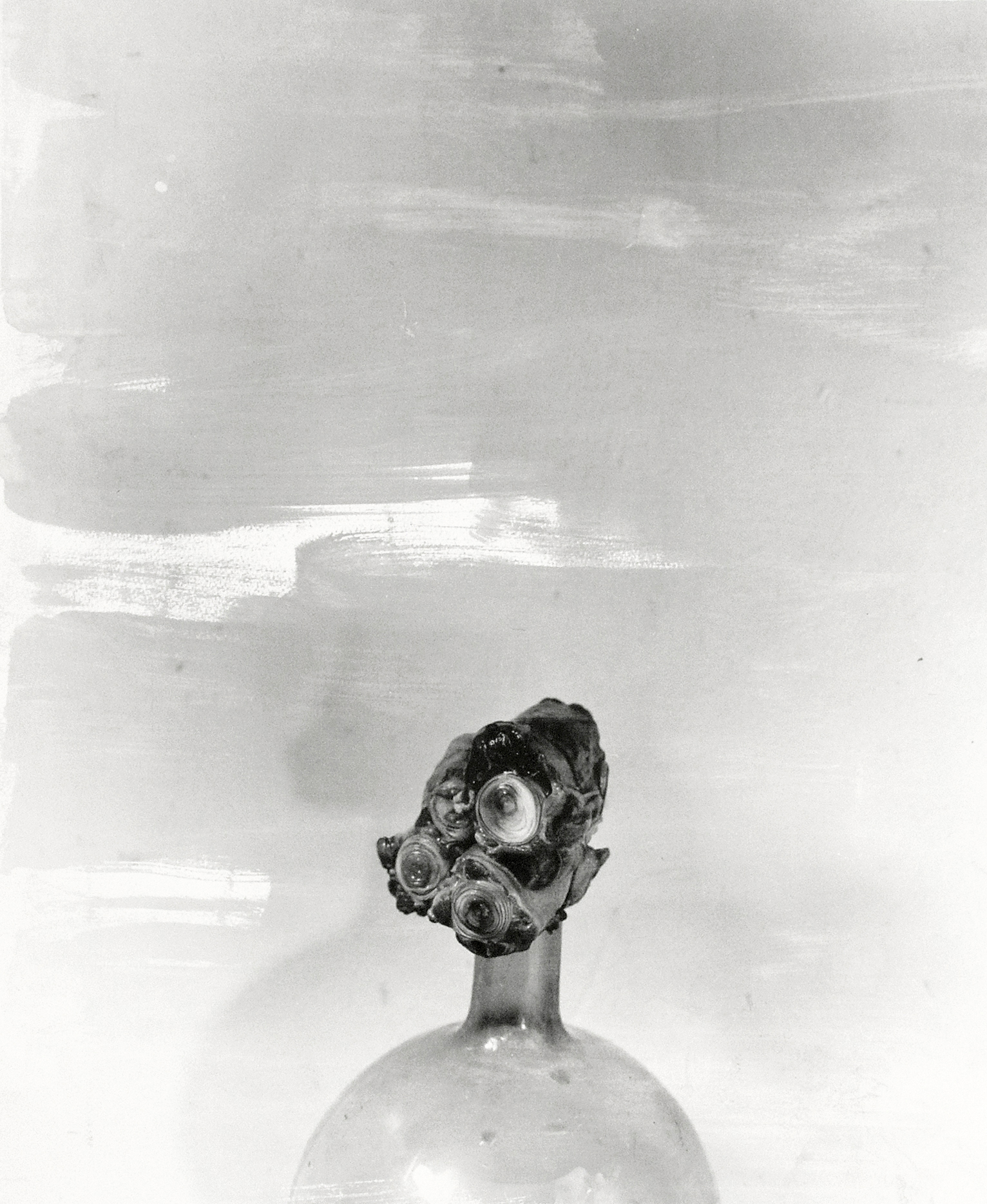 selected prints from
Meatheads
, 2020
unique B&W hand prints on emulsion coated paper
approx 52cm x 70cm
Installation view of
Meatheads
, St Hatcham Church, Goldsmiths MFA show, 2020
Lest in Pieces
https://files.cargocollective.com/c682238/Lest-in-Pieces-.pdf
Text written by artist and writer Benjamin Carey, for the exhibition catalogue of
Preying for Modesty (Meatheads)
,
at PhotoAccess in Canberra, Australia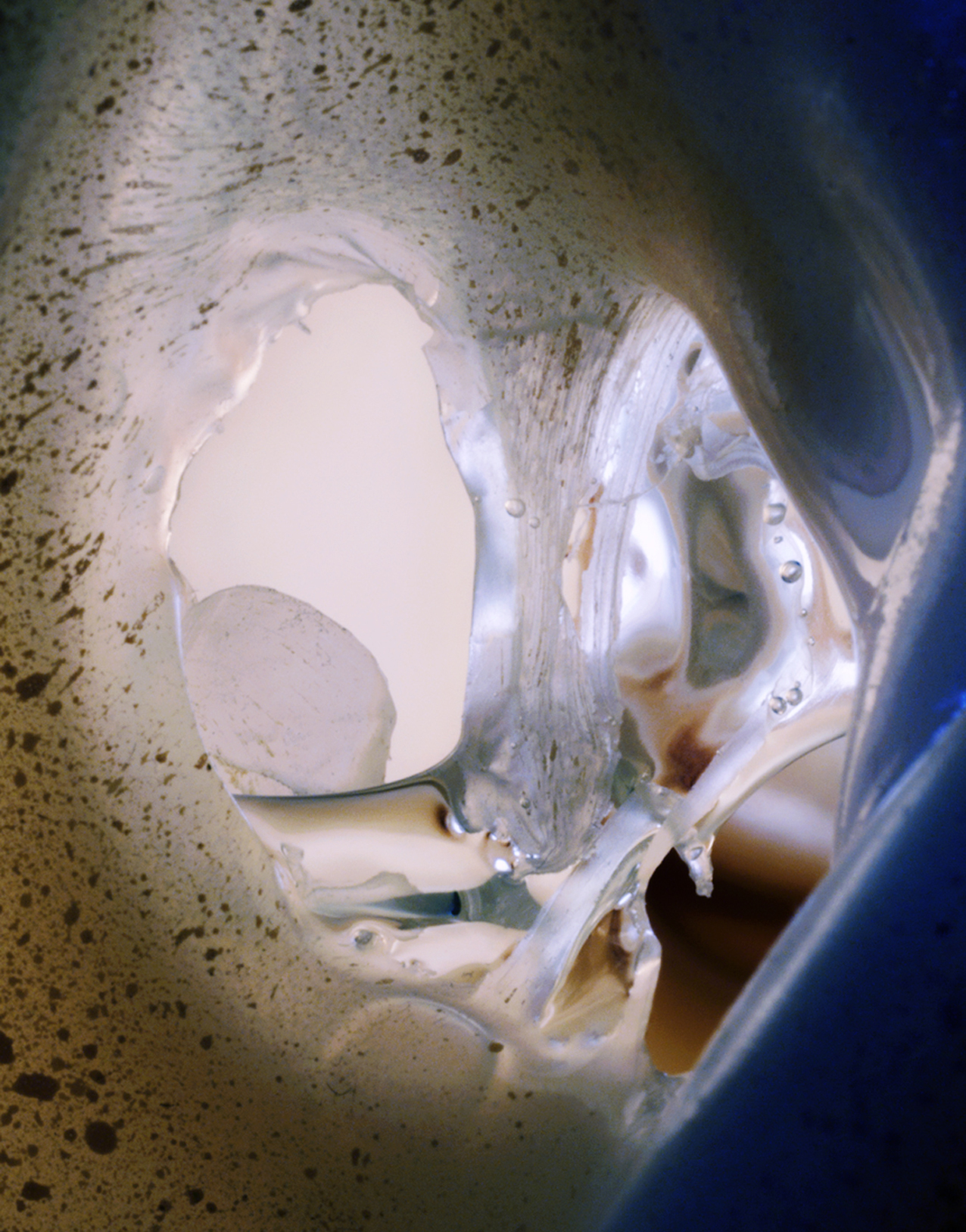 Selected chemigrams and photographs from
Honest Orifice
, 2018
Chemigrams have been made directly onto photographic film or paper,
and with food scraps or bits gleaned from street markets.
Honest Orifice
Embracing the confusion of photographically seeing,
Honest orifice
involves organic and
artificial elements, discarded foods and things we ingest, liquefying plastic with albumen.
Weaning around notions of what is real and delusional, being subjective and subject to,
this project explores a creature of the body, through the body, and what may be bodily in
feeling and gesture.


Duct, 2018
copper pipe, expanding glue, spray paint, wood, digital projector, cable, found object
digital video, 10 mins 09 secs, looped

Projection lamp made in collaboration with KavcuK, London 2018