SCRAPBOOK
2021

Hand C-type prints, B&W hand prints, photogaphic test strips, photographic negatives,
film scraps, unique chemigrams, polaroid film and backing paper, card, book cloth, PVA,
ink-jet print

HANDBOOK
2019

c-type hand prints made from discarded film, card, book cloth, acid free tape, PVA, acrylic paint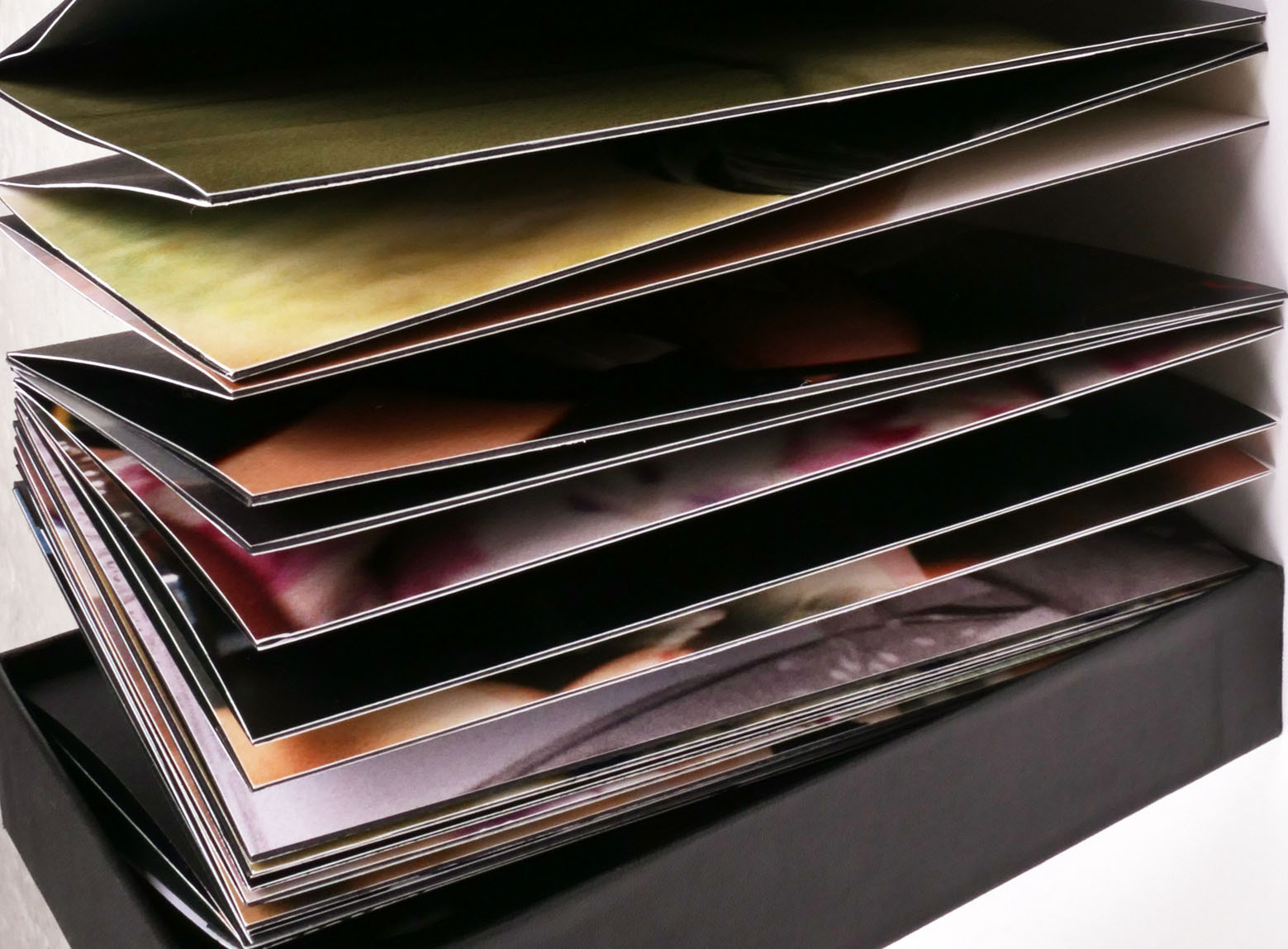 BITS
2019

c-type hand prints made from film off-cuts, card, book cloth,
acid free tape, PVA acrylic paint.

A bit can be atomic, it is the smallest unit of data in a computer. It can be a unit of information or it can be a description of a piece, like a bit of chocolate or a bit of a walk... but this is then relating to time, like saying "the film went on for a bit too long". I could bite my lip but then if it was in the past I would say "I bit my lip".
A group of 8 bits come together to make 1 byte, and a group of 36 photographs can come together to make 1 exposed roll of 35mm film.

This is a book of bits.

With unwanted film off-cuts being caught between being packaged or binned at a photographic lab, this photo album resurges potential images, left over material that has been rescued bit by bit.


BRINGING FIGURES 2020

C-type prints, card, book cloth, PVA, mangets, digital c-type print for the inlay

149, 253 bus routes, upstairs and 6th seat back, London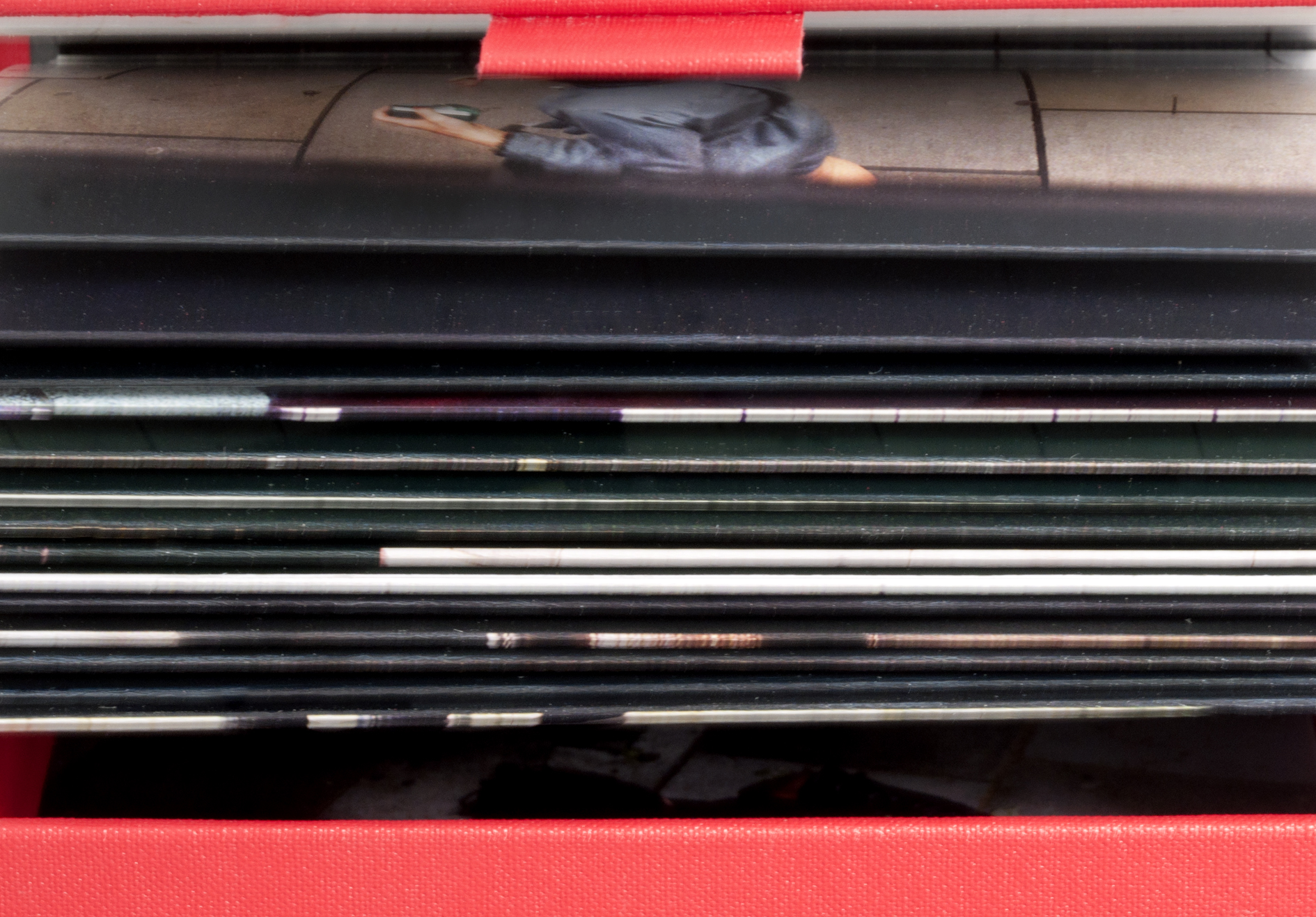 TOO MANY TO COUNT: KEVIN O'NEILL
2020

Book cloth, card, PVA, digital C-type print of a retouching brief

Starting out as a Junior Retoucher in 1971, Kevin O'neill became an 'Improver' until 1975, and since
then, continues to work as a Retoucher today. With a career spanning 50 years, Kevin's artform remains an integral part of analogue photographic process and preservation. This box is an ode to Kevin's work. It stores his history of brush strokes in working sheets.


THE CHOSEN ONES 2019

34 hand c-type prints sewn with card and thread , double sided c-type print, book cloth, board, PVA and Acrylic paint

All photographs have been tracked by memory of location on Google maps